Classic Guacamole with Avocado
Classic guacamole with avocado is a traditional sauce originating from Mexico. Its name translates in Aztec as Ahuacatl ("avocado") and molli ("sauce"). But despite the outlandish word, the recipe appeared quite recently, at the beginning of the 20th century.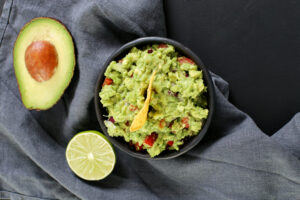 The base of the sauce is always the same: avocado, hot pepper and lemon juice. Further, the ingredients can be changed at your discretion: you can add tomatoes, garlic, a variety of herbs, sweet peppers, coriander and sour cream.
In Mexico, they love the sauce very much and eat it literally every day. It is usually served as an appetizer. It goes well with nachos, a variety of flatbreads, crispbreads and crackers.
Although, guacamole is delicious to eat with plain white bread or fresh vegetables. A popular Mexican appetizer can be ordered at a restaurant, bought in a store, or it's better to cook it yourself at home in just 5 minutes.
STEP-BY-STEP COOKING RECIPE
Avocado – 2 pcs.
Tomato – 1 pc.
Lemon juice – 40 ml
Onion – 0.5 bulbs
Cilantro – 2 sprigs
Hot red pepper – 1 pc.
Salt – 3 g
Cooking time: 15 minutes
Servings: 4
Difficulty of cooking: easily
Vegetarian: Strictly
Number of calories: 171.3 kcal
Squirrels: 2.1 g
Carbohydrates: 7 g
Step 1
Prepare all the ingredients for making classic avocado guacamole. Cut the fruit in half, turn the halves in different directions and separate them from each other. Remove bones. Remove the pulp and mash with a fork. Pour in lemon juice.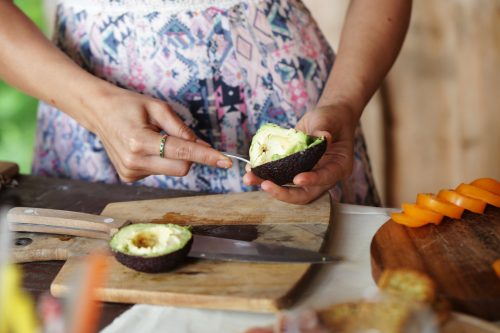 Step 2:
Rinse hot peppers, dry. Cut the pods lengthwise, remove the seeds and stem. Finely chop the pulp. Peel the onion from the husk and chop finely. Rinse cilantro, dry and chop.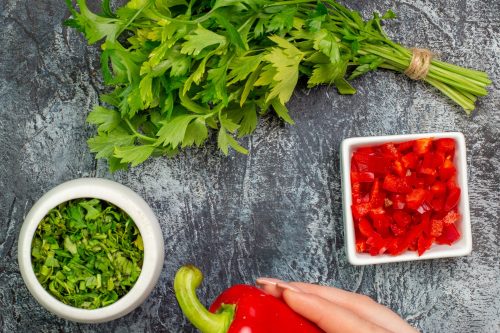 Step 3:
In a bowl, combine avocado pulp with pepper, onion and cilantro. Season with salt. Wash the tomatoes, dry and chop. Add in guacamole, stir. If the sauce is made ahead of time, cover with cling film and refrigerate.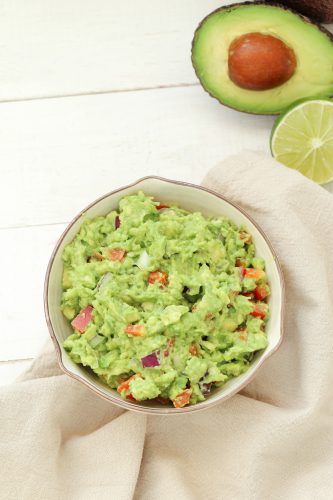 NOTE:
Guacamole with avocado can have a different consistency. If you want to puree, just grind all the ingredients with a blender. Do you like the heterogeneous structure? Then mash the avocado into a puree, and finely chop the tomato and cilantro.
Classic guacamole will turn out delicious if you use a ripe avocado for cooking. It should be soft and dark green in color. The bone separates easily. Firm and bright green fruits are more likely to be unripe.
Get our free Weekly Micro-lessons, and learn Healthy Recipes, Tips on eating wisely, Wellness lifestyle, News on breakthroughs, and more!.